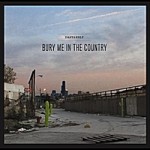 Dastardly
http://dastardlytheband.tumblr.com/
You've written your hit songs in part one. You've recorded those awesome songs in part two. You've determined what your look and brand is like in part three. Now it's time to start getting out into the public view by playing those awesome songs with your incredible live show. Here in Musician Support Network part four I'll talk about the three big things needed for getting started on your live act.
1. The first thing to look at is rehearsal. This part is one I see severely lacking for probably 98% of the bands I've seen live. Great songs that are poorly executed live will come across as amateur. Nothing will turn off a potential new fan faster than sounding like you don't know what you're doing. Spend time rehearsing the music and what comes in step 2 – the act. Only way to do that is to know how to play your instrument parts so well you don't need to think about them.
2. The second thing to look at is stage show. Here's a part where a vast majority of musicians will say it's selling out. That is, the need to be entertaining on stage. Face it. In today's fast paced life there are 1,000's of things for people to do now. This includes staying home to watch TV. Thus to stand like a statue on stage looking at your hands and doing nothing but play without moving is not going to sell your music. Figure out the story to the song (you should know it already). Figure out a move or expression you can do to make it come across in an entertaining way. The more a potential fan can remember you gave them a good time, the easier it is to hook them to your music for life. You want to sell out shows so places will ask you back.
3. Don't be a Dick. This is one that I've run into a number of times. It actually applies to more than the live show, but I'm putting it here now. Many is the time I've found myself backstage [one of the perks of being a musician]. From stadium shows to small coffee houses, its only a matter of scale. But if you're a dick to other musicians, venue owners or to potential fans, it leaves a bad taste in people's mouths. We're all human and things will sometimes slip, but when you're performing or at a venue, you're working – be confident, be cool, but don't be a dick.
With these things in mind check out the video from the band Dastardly today. This is a good example of a band using the video medium for telling a bizarre story to the song they are playing. The images help propel it. The look of the people involved also add to the style of the music they create. Being that they're not focusing on their instruments as they play [well all except for the drummer maybe], they appear to be well rehearsed.
While I haven't seen them live, I feel like I get a good feel of what they might be like based on the video. That's a plus for them.
I've never met them, so I don't know what they are like in person. Based on the vibe of the characters they are in the video, I'm also going to postulate that they are not dicks to people. I suppose at some point I'll have to cross paths with them to find out. If you're familiar with the band and the peeps that comprise it, feel free to post a comment.