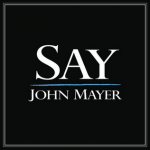 John Mayer
http://johnmayer.com
Yesterday I started delving into the concept of what musicians need in order to survive this crazy business. It kicked off with the idea that a songwriter needs a network of peers they can trust to help them know when they're writing good material. Today contains the musician support network part two. Wherein, now that a musician has written a great set of songs it's time to make sure it/they are recorded properly.
But Jody, you're thinking to yourself, is there really a need for a network in recording? The answer is yes. While Garageband has brought the idea of doing home recording to everyone that has a fairly modern computer, having a recording setup does not a professional recording make. There are some things that a musician or band needs to get straight. Here's a list of 5 ideas that should be in place:
1. Funding to record. It takes money to record, especially to make a quality recording. If you're a soloist and you're doing a full band style sound, there's a need to pay the other performers on the recording. There's a need to pay for the studio time. There's a need to pay for things related to recording, i.e. instrument stuff like strings, or drum heads. Don't forget food and other outside things. Recording is a job and it takes money to do it.
2. A studio with a great recording engineer. Do you have friends that have done recording? Or are you friends with other bands? Can you ask them where they recorded? The big thing with a studio is it's room and what engineers they have or that you can bring in. Why? You want to work with people you get along with. Is the engineer experienced? Have you heard previous recordings of the engineer? Do they sound pro, like things you'd buy in a store or at a place like iTunes? The adage of if you think a professional is expensive, try working with an amateur. More often than not a professional will be faster and actually cost less. Above all else, you'll be spending a good deal of time, so make sure you can get along with them.
3. Knowing the material, your songs and parts. Wanna save time when you're recording? Make sure you know your songs and the parts you're playing, like the back of your hand. Hire a producer if you're having trouble getting your parts together and arranged. Know those parts so well that you can record your part in as few takes as possible. It's surprising how many musician's go into the studio not knowing their parts, or can't play them very well. This makes for a frustrating experience for the musician/band and for the engineer. It becomes a waste of time for everyone involved and increases the amount of money you have to spend to sound good. Great execution of the music = great music.
4. Having a great mix engineer. After everything is recorded, it's time to get a great mix. It's a rare exception to have the recording engineer be a great mixing engineer. It's also wise to have an additional set of ears on the material. Like the studio/recording engineer, it's wise to ask musician friends who they've enjoyed working with. Is it important for you to sit in on the mix? Does the mixing engineer allow that? These are things that need to be determined. Again, finding a mixer who's ears you can trust are very important. Do they allow revisions on their work? Mixing these days can take time, depending on the style. Which means you want a mixer who is versed in the style of your music. It will save time and money.
5. Going to a great mastering engineer. This is the final polish before the next step in the journey. It's a step that should not be ignored if you're planning on a commercial release. It's very much not recommended to have the same person who mixed it to be mastering it. Having a quality set of professional ears on the music is very much a step not to be missed. Finding a mastering engineer is much like the previous engineers. Ask friends. Look at the credits on CDs/recordings you love. It's well worth it. Make sure you can get along with them and that they share your vision of the final output of your songs.
These things need to be in place to get a great recording of your amazing songs as per the last post.
Let's take a listen to a song that has incredible recording quality, mixing and mastering. This brings me to John Mayer's Say. One major advantage that John has is he has the ability to go to the very best in the business. Not only does he write great songs to speak to a plethora of people, but they're extremely well recorded.
Notice the sound of the guitar. Notice the drums when they come in. Hear how his vocal doesn't sound hissy or overly full of reverb. From a mix standpoint be aware that there is a really good balance between all the parts involved. It has energy and it moves along from an arrangement point. The mastering really polishes this piece off and gets the volume almost to the point of pain, but stops just short of it. That's quality.
Be aware that you need to have support while recording. Do what you can to have a network to rely on to get a quality recording. It's vital step of making your hit songs as presentable as possible. Don't discount the ideas in the musician support network part two. If you're enjoying it, share a comment or better yet join my email list.