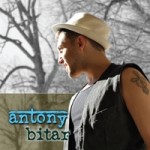 Antony Bitar
http://www.antonybitar.com
Last night I was part of a panel of people speaking about the changing nature of the music business. There were several people from the business side of the equation, then there was myself and two other composers, one from each PRO. It was organized by the California Copyright Conference. A group dedicated to the protection of IP and copyrights. I find it fun to be invited to speak at such things, but always wonder if I'm going to be speaking eloquently to the room.
I really need to stop wondering. Every time I do such a function, I get a great response. Especially like last night where a whole slew of people came up saying all kinds of great things. Including the person responsible for bringing me in. They made the comment "we need to have you speaking at every panel." All well and good, but at some point if I'm going to be a spokesperson like that, I need to ask for a raise.
The overall consensus was that the old model of music business was dead and that it's finally time to move on. Good thing I'm already moving on to that. It seemed that there were people there who were still grasping to the old school method. I get that. I really do. However, I have to be one of those people who moves forward. I always do.
Enough about that, need to get to the song for today. I'm going with New Found Good by Antony Bitar. From the moment you press play on this there's a really cool bounce straight out of the piano. The drums add a nice shuffle groove underneath. Antony's voice comes over the top with a mellow vibe that has a certain sense of confidence. That's a great thing to have in a singer. That really helps to carry a ditty. Solid performance and moving melodies. Great stuff.
I have to wonder if Antony has a secure sense of speaking to a room as well. Especially if he can craft a tune like this and perform it. I know that one of the other composers on the panel last night was also very well spoken too. The third composer had some good things to say but there was a hint of nervousness about it. In all it's an aspect to life that can be learned, the ability of speaking eloquently to the room, but for some it's innate. Where do you stand with public speaking?
Get your words out, comment below. Otherwise I'm asking you to put your digital trust in my email list and join in the upper right. Have a great day and keep that new found good in your life.