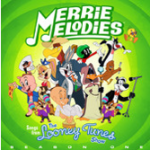 Lola
It's a holiday weekend here in the land of America. For a country that likes to shovel the crap on to a class of people and hold them down, we certainly do like our holidays. Today is no exception. It's a time to honor those of our country that led in our highest office. While it's usually held with reverence, there are several presidents in history that definitely lead to getting out your President's Day jokes. I wanted to get a little humorous today and that's what leads me to choosing Lola.
Lola is the registered artist singing this song. A song called President's Day. Put out by the kid friendly folks at Merrie Melodies. Otherwise known as Looney Tunes. I was a huge fan as a kid. The funny thing is, there's a lot of adult themes that go right over the heads of kid. Which is probably why it's fun to watch as an adult too.
Mind you, Lola, and her song is something I don't recall as a kid. Being that I don't watch TV very often and I haven't ever owned one, well… It's quite possible I missed it. Though in looking at the release date of the album that the tune comes from, there's a strong case that it was very recent. As in Feb 3rd of 2012 recent. I'm guessing the show it appeared in had to have been within the past year or less.
Obviously they're poking some fun at office. Plus they're mixing in a few other types of American songs. It's good for a laugh. Plus it makes it memorable for kids. Except maybe for the softer toilet paper line. Beyond the humor it's funny that they're looking at actors, sports stars and rock stars as heroes that ought be honored today. Funny, yes. Sad, definitely. However, what else would get kids even leaning at learning about it.
Hopefully your weekend is filled with fun and relaxation. I won't call you out if you're getting out your Presidents Day jokes. It's all part of having a good time and getting ready to dive into your next work week.
Enjoy the video and the song. Share it on twitter, facebook and by all means get yourself on my email list. You'll be glad you did.